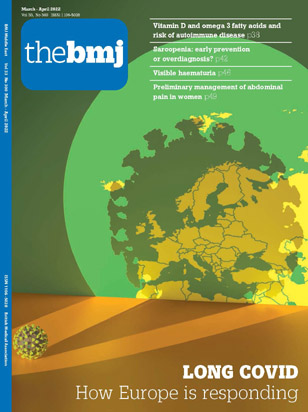 BMJ Middle East Edition 2021 Merck GU
Published: March 2022
CCM is pleased to be the publisher of The BMJ in the Middle East, reaching more than 22,000 physicians.
The BMJ is the official journal of the British Medical Association, and has been serving the medical profession since 1840. The BMJ delivers the highest standard of medical information and resources to improve outcomes for patients and the provision of healthcare worldwide.
As technology and the needs of the medical community have changed, we have responded. Today we provide a wide range of evidence-based medicine products, in print, online and at events, which combine to offer the medical community a comprehensive information support system that improves patient outcomes and the decisions people make every day.
The BMJ's reputation is defined by the trust that clinicians, researchers, health care workers and patients place in the information and services that we provide. By developing and nurturing new ideas, BMJ is changing the way in which medical information is made useful for doctors and patients.