Patients Can Reduce Cardiovascular Risk with CardioSmart's Healthy Living Resources
(29 Apr)
To promote better health, it is essential that patients understand their personal risk for heart disease and take steps to reduce any risk factors they may have. Hence, the creation of CardioSmart's Healthy Living—a collection of information, tools and resources that can help get patients on the track toward achieving a heart-healthy lifestyle. Through Healthy Living, patients can calculate their risk for heart disease, learn the importance of "knowing their numbers," and access tools to help improve their heart health. It also breaks down just what living "heart-healthy" means, so that it's simple and achievable. Eat healthy, lose weight, move more, reduce stress, and stop smoking—five goals that all patients can understand easily and strive to achieve.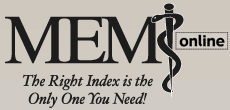 MEMI is a highly specialized, organized drug reference compiled for the benefit of medical professionals, listing nearly 3000 products from over 120 manufacturers. The sections of the Index facilitate retrieval of information easily and efficiently. MEMI is considered today to be the most comprehensive drug reference in the Middle East.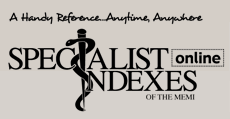 Specialist Indexes are pocket-sized versions of MEMI, the leading drug reference in the Middle East. Specialist Indexes are broken down by medical speciality, targeting hospitals and specialist centers throughout the Middle East.