Smoking Associated with Fracture Nonunion, Longer Healing Times
(17 Apr)
Smokers also at higher risk for soft-tissue complications
Study data presented at the AAOS 2013 Annual Meeting revealed that smoking is associated with increased nonunion rates, longer healing times, and higher rates of wound complications in long-bone fractures.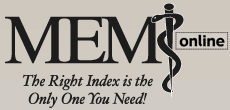 MEMI is a highly specialized, organized drug reference compiled for the benefit of medical professionals, listing nearly 3000 products from over 120 manufacturers. The sections of the Index facilitate retrieval of information easily and efficiently. MEMI is considered today to be the most comprehensive drug reference in the Middle East.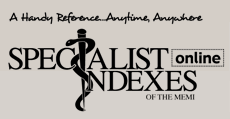 Specialist Indexes are pocket-sized versions of MEMI, the leading drug reference in the Middle East. Specialist Indexes are broken down by medical speciality, targeting hospitals and specialist centers throughout the Middle East.