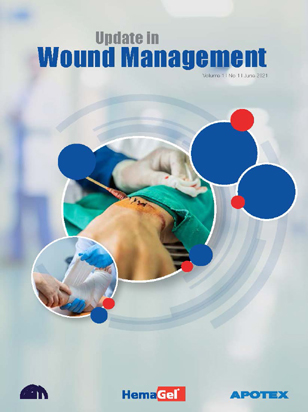 Update in Wound Management
Published: June 2021
Update in Wound Management presents the seasoned observations, opinions, and judgment on drug interactions, recognition and management of Wound Management.
The aim of this Newsletter is to bring to the physician's doorstep updates on Wound Management in a concise and friendly manner. We have made every effort to search the local and international literature to present the most current, interesting and cutting-edge literature in order to make this newsletter a respected as well as a useful tool for the everyday practice of physician's with one aim: to provide good service to their patients.
The information stated and presented is the result of search in various search engines and others, including Medline searches.